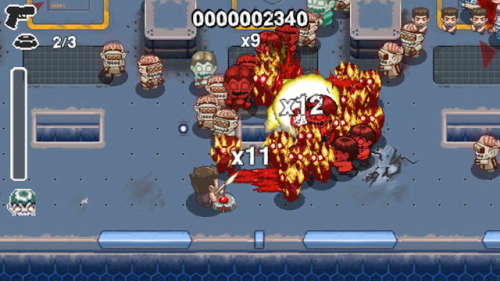 Anche oggi su App Store troviamo decine di giochi in offerta, titoli imperdibili a prezzi super scontati. Ieri vi abbiamo segnalato Modern Combat 2 Black Pegasus a 79 centesimi, ma gli sconti di oggi non sono da meno.
Come di consueto, dopo il salto potete trovare la lista dei giochi in offerta per la giornata di oggi, venerdì 26 agosto. Buon divertimento.
The Sims 3

Un gioco che non ha bisogno di presentazioni, in vendita a prezzo scontato per festeggiare il grande successo riscosso da The Sims Social, la versione Facebook di The Sims che ha già conquistato più di sette milioni di giocatori. The Sims 3 è in vendita a 79 centesimi, una cifra davvero irrisoria per un titolo del genere.
Age Of Zombies

Un piccolo capolavoro firmato Halfbrick (studio famoso per Monster Dash e Fruit Ninja), un action/platform con grafica retrò e con un gameplay semplice ma accattivante. Elimina i dinosauri che hanno invaso la Terra e libera il pianeta dalle veraci creature. Age Of Zombies costa 79 centesimi.
Aqua Moto Racing

Chiudiamo con un gioco particolarmente estivo, un racing game con le moto d'acqua. Il gameplay è piacevole e la grafica 3D è più che discreta. Aqua Moto Racing è un titolo divertentissimo, da acquistare, visto che ora è in vendita a soli 79 centesimi.
Link download Aqua Moto Racing
Altri giochi in offerta