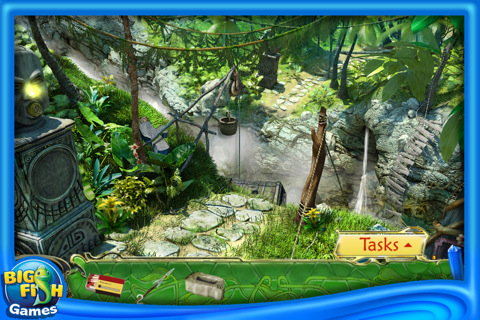 Se volete giocare un'avventura grafica basata sugli oggetti nascosti sul vostro iDevoces, di sicuro vi ritroverete a dare un'occhiata al catalogo Big Fish Games. Lo sviluppatore, autore dei due Big City Adventure, di Puppet Show e di A Witch's Course: Princess Isabella, ha rilasciato ieri, in forma gratuita, Secret Mission – The Forgotten Island.
Nei panni di Chanel Flores, un'apprezzata scienziata, saremo inviati ad esplorare un'isola mai vista prima nel mezzo del triangolo delle Bermuda, ma fin dall'arrivo le cose non vanno secondo i piani, costretti a paracadutarci dall'aereo in avaria, saremo catapultati in un territorio ricco di misteri ed enigmi da svelare.
Con un'ottima atmosfera, integrazione con facebook e Game Center, Secret Mission – The Forgotten Island è disponibile gratis su App store, pesa 292 megabytes ed è compatibile con tutti gli iDevices che abbiano installato almeno iOS 3.1.3.