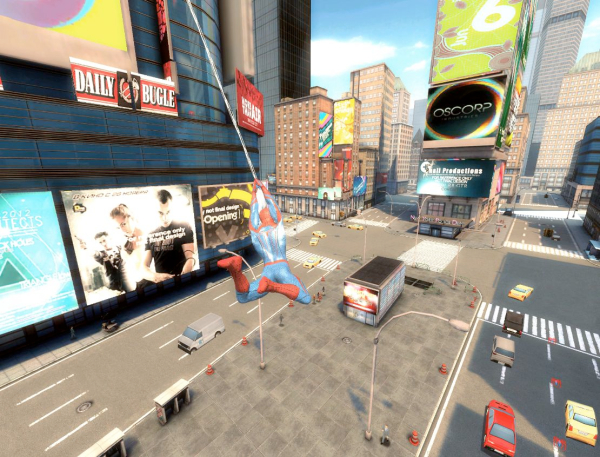 Esce domani su App Store The Amazing Spider-Man, il nuovo film dell'uomo ragno (interpretato da Andrew Garfield) che arriverà nelle sale solamente il prossimo 4 luglio. Prodotto da Gameloft, The Amazing Spider-Man segue la trama della pellicola e vi mette nei panni di Spider-Man in una Manhattan dove la delinquenza è ormai all'ordine del giorno.
Graficamente sublime, The Amazing Spider-Man presenta un gameplay simile a quello di Spider-Man Total Mayhem, ci troviamo di fronte ad un action game 3D con una libertà di azione veramente notevole.
The Amazing Spider-Man è una applicazione universale, compatibile con tutti gli iDevice. Il prezzo è fissato a 5,49 euro.