Nel corso degli ultimi giorni ha fatto capolino su App Store il gioco Tomb of the Mask. Si tratta di un titolo molto frenetico in cui sono richiesti velocità di reazione e agilità.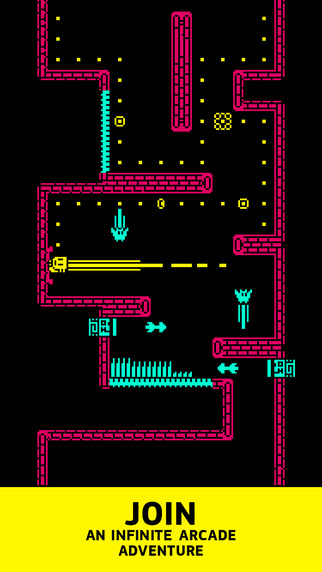 Il gioco è in salsa endless runner, è stato ideato da Happymagenta e si presenta decisamente bene.
Nel gioco ci si ritrova a vestire i panni del protagonista ed a muoversi mediante semplici gesture destreggiandosi in una sorta di tunnel e cercando di raccogliere il maggior numero di monetine d'oro.
I punti raccolti formano il proprio highscore e con le monete è possibile sbloccare nuove maschere, ciascuna capace di conferire particolari abilità.
Tomo of the Mask è un gioco compatibile sia con iPhone sia con iPad e può essere scaricato gratis.